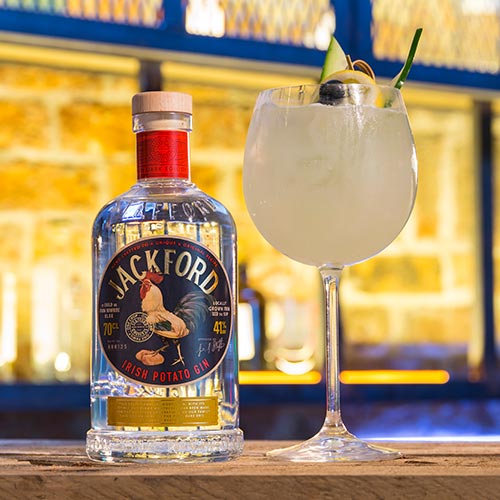 In a Balloon / Tall Glass.
50ml Jackford Potato Gin
15ml Fresh Lemon Juice
15ml Elderflower Liquor
10 ml Sugar Syrup
3 Slices of Cucumber
Everything in a shaker, muddle, shake, strain over ice, top with crushed ice & soda water.
Garnish with Lemon & Fruit Flag or Cucumber Slice.